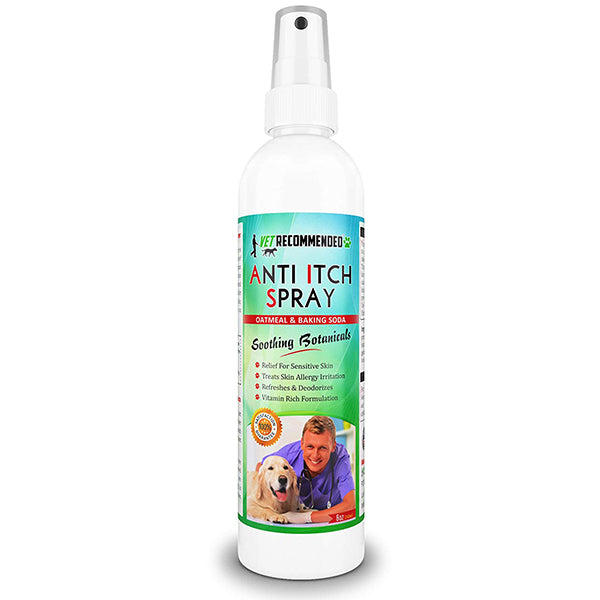 Anti-Itch Oatmeal & Baking Soda Spray - Calming of Skin for Insect Bites & Itchiness - 8oz/240ml
✅ INSTANT RELIEF: Stop itching on contact with our plant & botanical oatmeal baking soda spray. Skin conditions, flea bites, hot spots, food allergy are no match for our natural anti itch spray for dogs

✅ HEALING PROPERTIES: Oatmeal, proteins, wheat germ, vitamins A, D, & E soothe pain for your dogs dry skin from extreme itching with a natural anti itch dog spray. More effect than hydrocortisone spray.

✅ NON-TOXIC & ALCOHOL FREE: We love your pet too; we are responsible in offering a antibacterial, antifungal, antiseptic & anti-inflammatory dog spray which is safe yet offers effective results.

✅ PET DEODORIZER: Baking soda & fresh apple scent, our pet spray works as a natural pet deodorizer for neutralizing pet odor instantly & keeps your pet smelling fresh. Best anti itch spray for dogs.

✅ OUR SAFE COMMITMENT: Our packaging is made with recycled materials and is eco-friendly. Safe for your pet, but also minimal environmental impact on our planet. We do not promote testing on animals.

✅ Made in the USA.