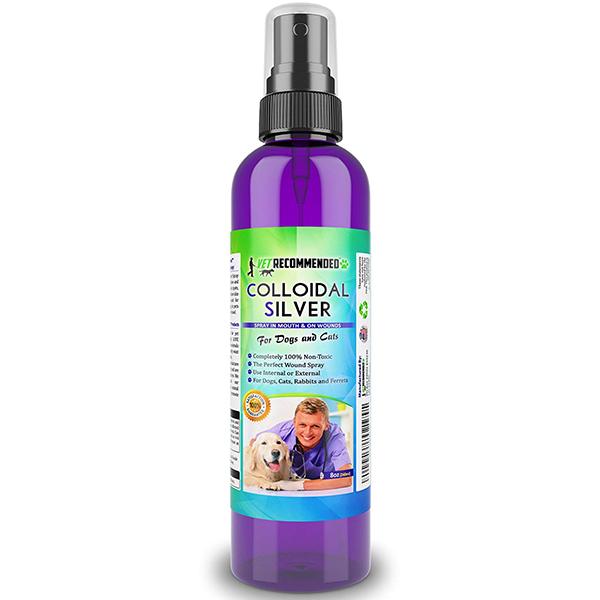 Colloidal Silver for Pets - Works as Natural Hot Spot Treatment - Non-Toxic - 4oz & 8oz
✅ 100% SAFE, NON-TOXIC & HEALING: Spray externally for wounds, burns, cuts, bites, as a dog hot spot treatment and other irritations. Can be used internally for dogs water bowl or directly into mouth.

✅ ANTI-VIRAL & ANTI-BACTERIAL: Effective against nearly every germ, bacteria, virus or fungus and is more effective than a colloidal silver cream and is simple to apply and can help dog dry skin dogs.

✅ POSITIVELY CHARGED: Vet Recommended Pet Colloidal Silver contains 98% positively charged silver. Most silvers contain at best 10% charged silver, therefore they are not as powerful.

✅ THE STATS: Provides better coverage area, making our 10 ppm solution more effective than competing brands of much higher ppm. It contains an unprecedented particle size of 0.8 nm/0.0008 microns.

✅ PURE FORMULATION: 99.999% pure silver & pharmaceutical grade purified water. Environmentally friendly PET bottle so no leaching into the formulation. PETS ARE NATURALLY DRAWN TO OUR COLLOIDAL SILVER.

✅ Made in the USA.